The Scandinavian Snowflake pattern includes enough papers to make (4) Table Toppers 20" in diameter. The pattern teaches basic paper piecing techniques and introduces quilters to the Quiltworx applique technique using laser-cut Stitch-N-Peel applique stabilizers for turn-under applique. The pattern was designed by Judy and Bradley Niemeyer at Quiltworx.com.
Pattern Size: 20″ Round
Pattern Includes: Instructions, Cover Sheet, Yardage Information, Foundation Papers, (4) Stitch-N-Peel Laser Cut Applique Stabilizer Sheets
Curved piecing, Foundation paper piecing, Template Layout Sheets, and floating points are featured in these instructions.
Join Patti as she shows you Judy's Paperpiecing techniques to make this beautiful table runner. A kit is available upon request. The 3-hour cutting class & pattern is included in the cost of the class.

There are 2 Workshops to choose from. For both workshops, there will be cutting class on Thursday, July 26, 1pm-4pm.

Workshop 1: Monday, July 30, Noon-4p

Workshop 2: Saturday, August 4th, Noon-4p
Shop your stash or purchase a kit. The Pattern & cutting class are included in the cost of the class. We offer 15% off all class supplies including fabric!
Thank you for supporting your local quilt shop day.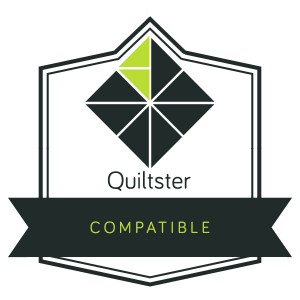 This pattern is Quiltster Compatible! This means you can color the quilt with your favorite Fabric Collection in Quiltster before you make it and obtain yardage!